Power Your Business with Custom Equipment Finance Solutions
Unlock the potential of your business with our flexible equipment financing. From machinery to technology, we help you stay competitive and fuel growth.
Get the Equipment You Need - Contact Us Today for Customized Financing Solutions!
FinLender facilitate equipment finance with easiest down payment terms are available, taking into account industry-specific considerations for both small and large enterprises. Companies availing this type of loan may also enjoy tax benefits associated with the same. There are several factors to consider before availing equipment loan.
Benefits:
Mostly, these types of loans are collateral-free, i.e., you don't have to back it up with security.
The procedure is hassle-free with lenders giving a pre-approval for an equipment loan.
Flexible repayment options for all type of

machinery loan

.
Ensure that you get most of the above benefits while availing loan for business equipment.
There are types of equipment loans based on the requirements of the business owners and enterprises.
Manufacturing equipment loan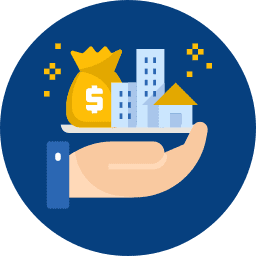 Construction equipment loan
Corporate Aviation equipment loan
IT equipment, such as servers or networks
Fill in the fields below to book a call with customer experience executive.